GoParking Helsinki Länsisatama
25.9.2023
A parking space in the parking garage next to the west terminal for the duration of the ship journey.
Parking reservations:
Advance parking reservations at www.goparking.fi.
You can confirm the current parking prices when you enter the start and end time of parking in the reservation system, and the price will be calculated automatically.
The gates of the parking garage only open for your car when the start time of your chosen parking starts. Because of this, we recommend allowing a few hours of flexibility in your parking start time. This does not affect the price, as our billing basis is per day.
The maximum height of the parking garage is 2.2 meters.
The parking reservation must be valid for the entire parking period. You can notify us of changes in the need for the parking service by emailing info@goparking.fi.
More information on the most frequently asked questions about the parking service.
Instructions for the outward journey:
Drive straight to Länsisatama, P-Atlas Parking, at Länsisatamankatu 35, Helsinki.
Park your car in a free parking space on floors P2-P8.
Take the elevator down and walk into the terminal.
It takes about 8 minutes to walk to the terminal.
More information about the parking service at info@goparking.fi or from the frequently asked questions (FAQ) website and in the booking confirmation.

Instructions for the return trip:
You can access the parking garage during the parking garage's opening hours through the main door. If you come outside of opening hours, use the side door which you will find next to the main door. You can enter through the side door by entering your vehicle's registration number into the device next to the side door.
Changes to parking schedules can be notified in advance by emailing info@goparking.fi.
Have a safe trip home and welcome again!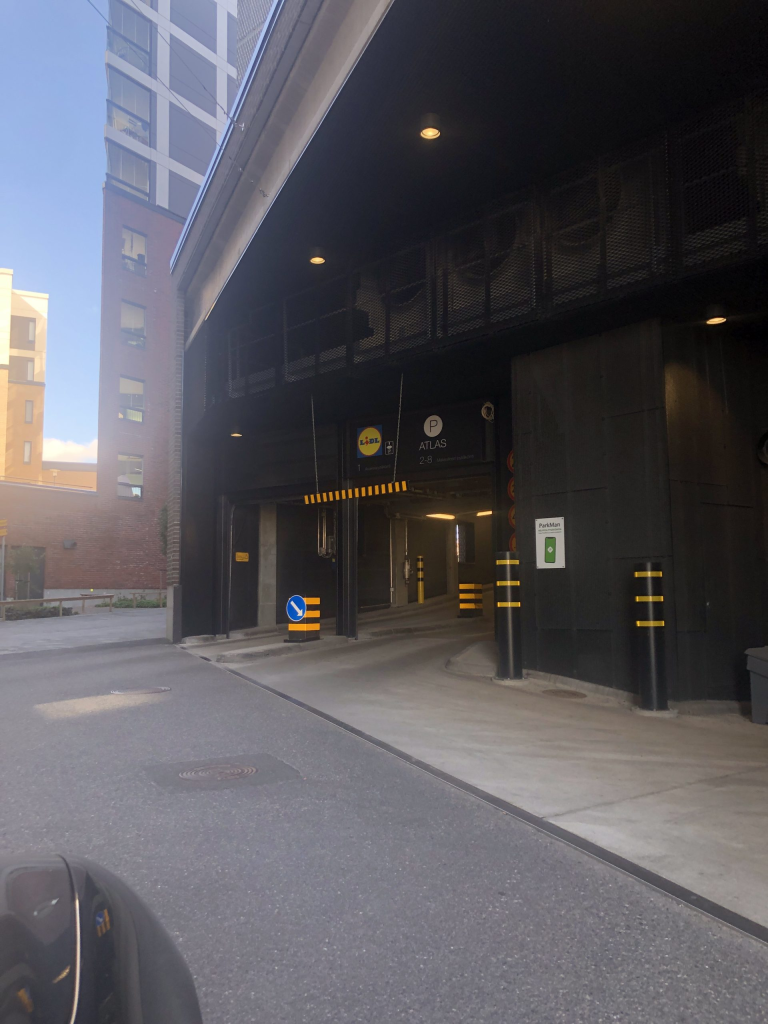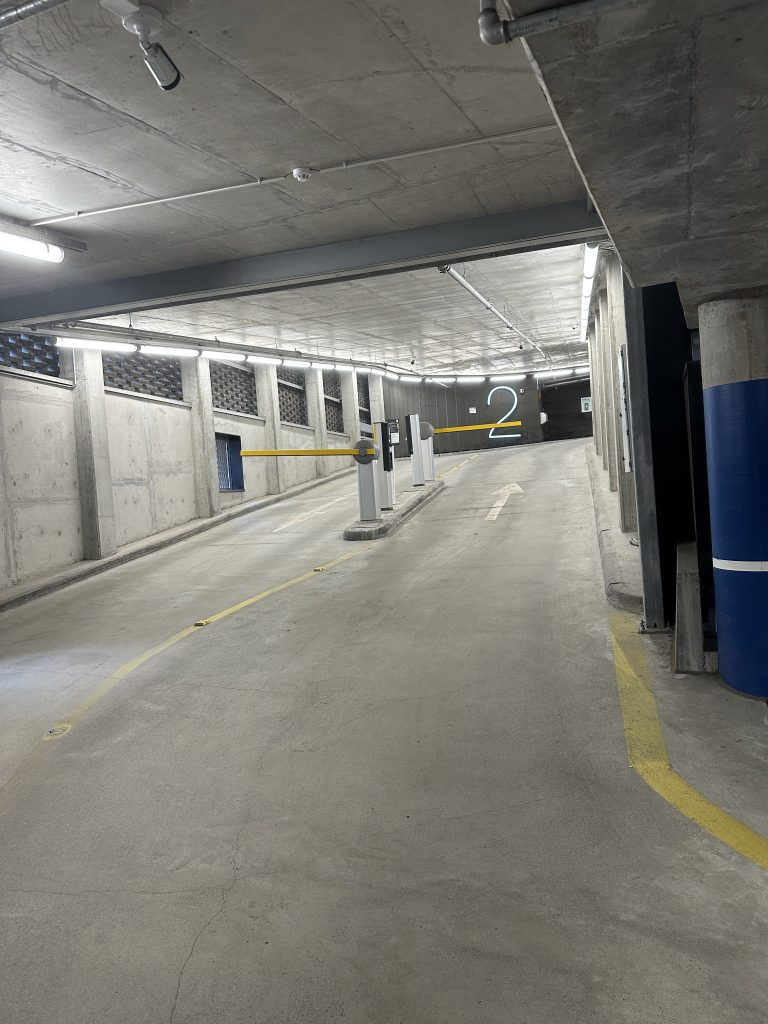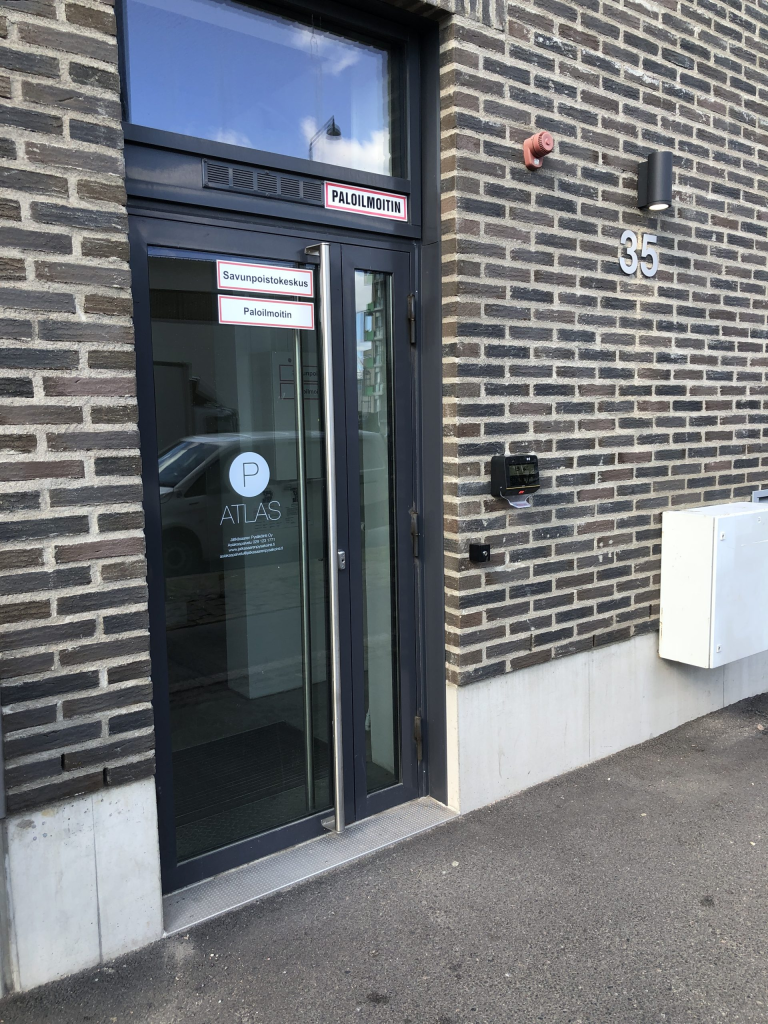 Outside opening hours Entrance